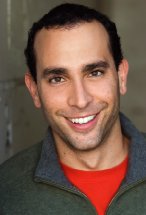 Ronnie Khalil - Creator, Executive Producer, "Ronnie"
Ronnie Khalil is an Arab-American stand-up comedian and writer. He is co-Founder of The Middle Eastern Comedy Festival in Los Angeles and recently garnered national attention as the first comedian to perform in Cairo after Egypt's revolution, joking about taboo subjects such as politics and sexual harassment. Ronnie recently co-directed and co-wrote the feature film, You Can't Kill Stephen King! and has been featured on ABC News, BBC, CNN, The World, NPR, FOX, the European News Channel, Air America, and Al Jazeera (in a good way), and has written articles for CNN.com and CollegeHumor.com.

Ronnie has performed with the Axis of Evil, Arabs Gone Wild, Sultans of Satire and taped two Friday Night Live Showtime Comedy specials in Dubai, including Minorities Rule and New World Order, as well as a stand-up show on Australia's Comedy Channel and the new Sirius XM special, "Ronnie Khalil, Unveiled in Lebanon."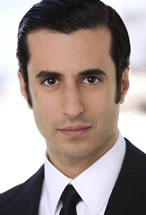 Ryan P. Shrime - Creator, Executive Producer, "Ryan"
Ryan P. Shrime is a graduate of the three-year Meisner training program at the William Esper Studio in NYC, he has also studied acting at the Lesly Kahn Studio in Los Angeles, the Upright Citizens Brigade Theatre in NY and LA, with the Michael Checkhov Acting Studio in NYC, the American Repertory Theater in Boston and at the Royal Academy of Dramatic Art in London. He was a producer for the Arab-American Comedy Festival in NY and is the co-founder of The Middle Eastern Comedy Festival in Los Angeles. He has been featured on FOX's THE MINDY PROJECT, CBS's THE UNIT, Conan O'Brian, David Letterman, Al Jazeera and CNN and his last short film, DR. GUTMAN'S EULOGY, won the DGA's Jury Award.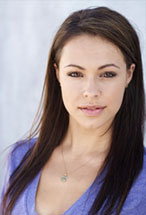 Brigette Davidovici - "Brigette"
Brigette Davidovici hails from Florida and got her start when she was flown out to Los Angeles to test for Universal's AMERICAN REUNION.Brigette recently wrapped the independent feature "Vanished" directed by Simon West. In addition she has made guest appearances on the Disney Channel's "Good Luck Charlie", Lifetime's "Drop Dead Diva", and recently on "CSI".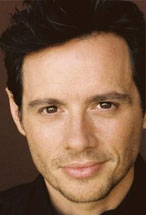 Patrick Cavanaugh - "Patrick"
Patrick Cavanaugh is too old to be living in a bathroom with three other people. He does not enjoy this. He would like someone to pick up this web series so he can afford a place of his own. PLEASE!!!!!OK, the real one:
Patrick Cavanaugh has been a working actor in LA for 13 years now and has been blessed to be apart of many great films and tv shows over that time. Most recently he was seen on CBS's THE MENTALIST, NBC's LOVE BITES and a recurring role for several seasons on AMC's award winning MAD MEN. He is excited to be working with such a talented and dedicated group of people on BATHROOMIES.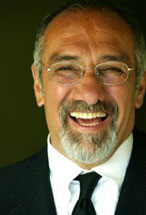 Maz Siam - "Maz"
Maz Siam came to the acting game late in life but is well on the way to making his mark. He has done upwards of thirty films; short, student and feature, as everything from an uncredited extra to the lead, as well as some TV (Maybe you saw Dennis Haysbert kill him on The Unit?). He's also appeared in a bunch of plays and even wrote his own, "Soul Mates from Hell", along with Pat Sierchio, which had its world premiere Sept 20th, 2008 at the Ventura Court Theatre. He wants to thank God, his family, Ronnie Khalil and Ryan Shrime and his acting mentor, Cameron Thor, for the opportunity to make you laugh, (and you will laugh) and give you hope that you too can turn your life upside down in middle age and shoot the works for the chance to tell a story, especially a funny story. Or get killed on TV.